4 Easy Summer Cocktail Recipes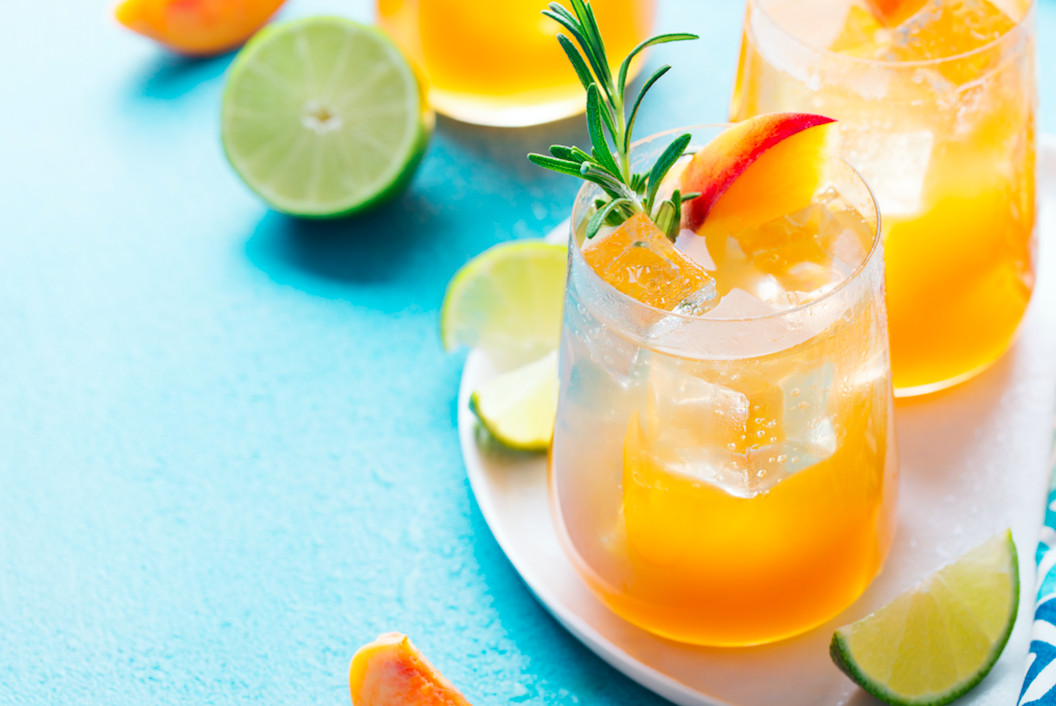 The sun is shining, the skies are blue and it's time to mix up the perfect summer cocktail. Add a fresh new recipe to the mix this summer to add something fun and refreshing to your usual summer soirée bar list. Try out any (or all!) of these easy summer cocktails at your next bash under the sun.
Psstt...insider tip:PartyKroo now offers certified bartenders to help mix-up, shake-up and pour-up your favorite drinks. Just look for the bartender badge when selecting your KrooMember.
Strawberry–Lemon Sangria
Ingredients:
- 1 apple (sliced)
- 2 lemons (sliced)
- 1 cup strawberries (sliced)
- ½ cup Rum, light
- 1 bottle White wine (750 ml)
- 4 cups Lemon-lime soda
Directions:
1. Add apple, lemon, and strawberry slices to a serving pitcher.
2. Pour both the Rum and the White wine on top of sliced fruit.
3. Cover and let sit in refrigerator for 4-5 hours.
4. Remove from refrigerator and add lemon-lime soda.
5. Serve over ice, garnish with a whole strawberry, and serve!
Hawaiian Mimosas
Ingredients:
- 1 cup Coconut Rum
- 2 cups Pineapple juice (cold)
- 1 bottle Champagne (750 ml)
- Pineapple slices to garnish
Directions:
1. Add coconut rum, pineapple juice, and champagne to a serving pitcher.
2. Pour into glass, garnish with a pineapple slice, and enjoy!
Peach Basil Moscow Mule (per glass)
Ingredients:
- 2 oz. Peach Vodka
- 6 oz. Ginger Beer
- ¼ lemon (squeezed)
- 2 pieces of fresh basil
Directions:
1. Fill glass with ice
2. Add peach vodka and ginger beer
3. Squeeze ¼ lemon into glass
4. Add basil to glass
5. Enjoy!
*Wanting something without the booze? Skip the peach vodka and add a splash of sparkling soda water.
Coconut Mojito (per glass)
Ingredients:
- ½ lime (cut into wedges)
- 4 teaspoons sugar
- 1 ½ oz. coconut rum
- 2 oz. coconut milk
- 12 small mint leaves
- Club soda
Directions:
1. Muddle lime wedges, sugar, and mint leave in serving glass
2. Add coconut rum and coconut milk
3. Add ice
4. Top off glass with club soda
5. Garnish with a sprig of mint
6. Enjoy!