3 Reasons Personal Chefs Should Hire Party Helpers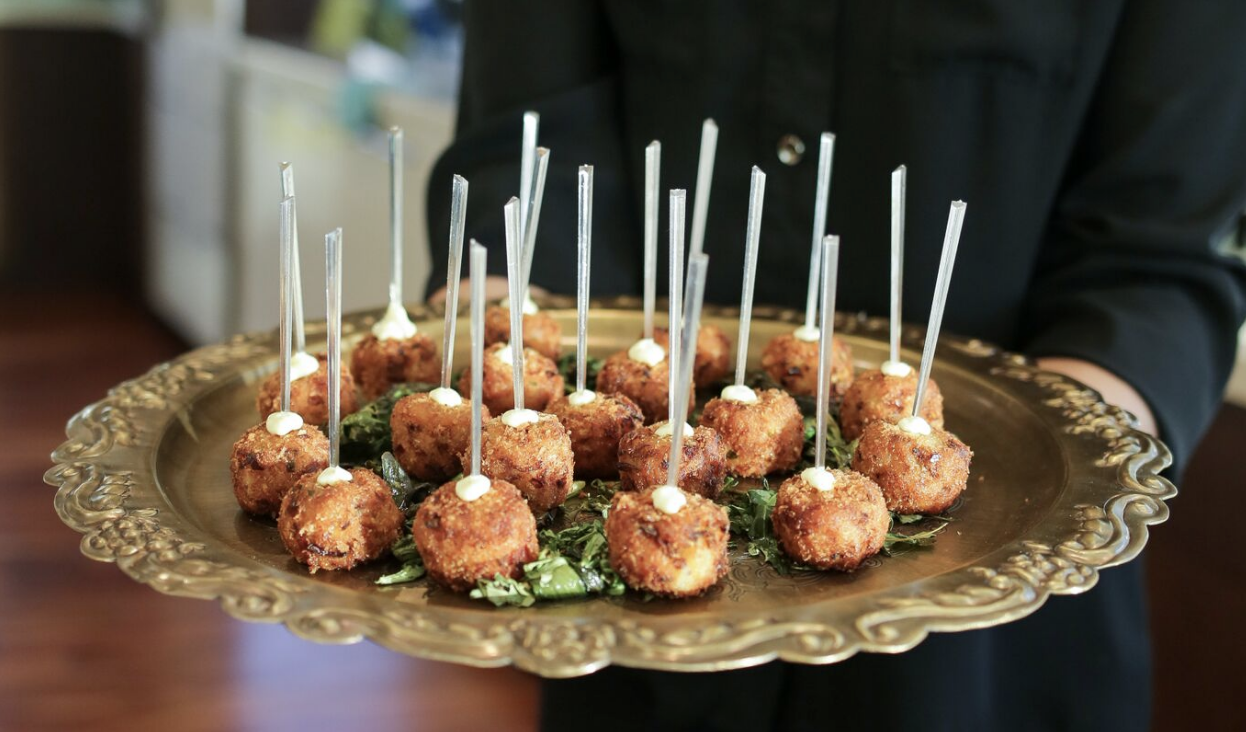 Hiring a personal chef is a fabulous way to create a memorable (and delicious!) experience at dinner parties, social gatherings and other events. A private chef can create a custom or themed menu that guests will enjoy and appreciate to the very last bite. Private chefs take care of the food details so that a party host can enjoy not only their food, but also their guests!
Private chefs can elevate the experience for their hosts even further by hiring experienced Party Helpers to set-up, serve-up and clean-up while the chef focuses on the food. And now, PartyKroo's technology makes it easier than ever for chefs to quickly find, hand-select and hire experienced Party Helpers. We're sharing 3 reasons every chef should hire a KrooMember!
1. Hiring an extra pair of hands allows a chef to focus on the food! Party Helpers can set tables, pass appetizers, help plate and serve food, manage and refresh beverage and buffet stations, pass and refill beverages, help clean-up the party area and kitchen, and the list goes on and on!
2. It's easy and affordable. We have made it easier and more convenient than ever to hire professional event staff. Within seconds, PartyKroo.com shows you the photos, background experience, background check status and hourly rate of experienced Party Helpers who are available at your requested time, date and location. You hand-select the Party Helper best suited for your needs, and book and pay in one simple online transaction. PartyKroo.com handles pre-party confirmations, Form 1099s, taxes, payment and other back-office requirements.
3. It's the details that the host will remember! Having an extra pair of hands to clean-up and manage the party details while the chef focuses on the food can turn a good experience into a GREAT experience for a host, resulting in glowing reviews, referrals and repeat business.
Hiring a KrooMember is like tasting a well prepare soufflé. You never quite know how good it really is until you've tried it!