4 Tips to an easy 4th of July Celebration!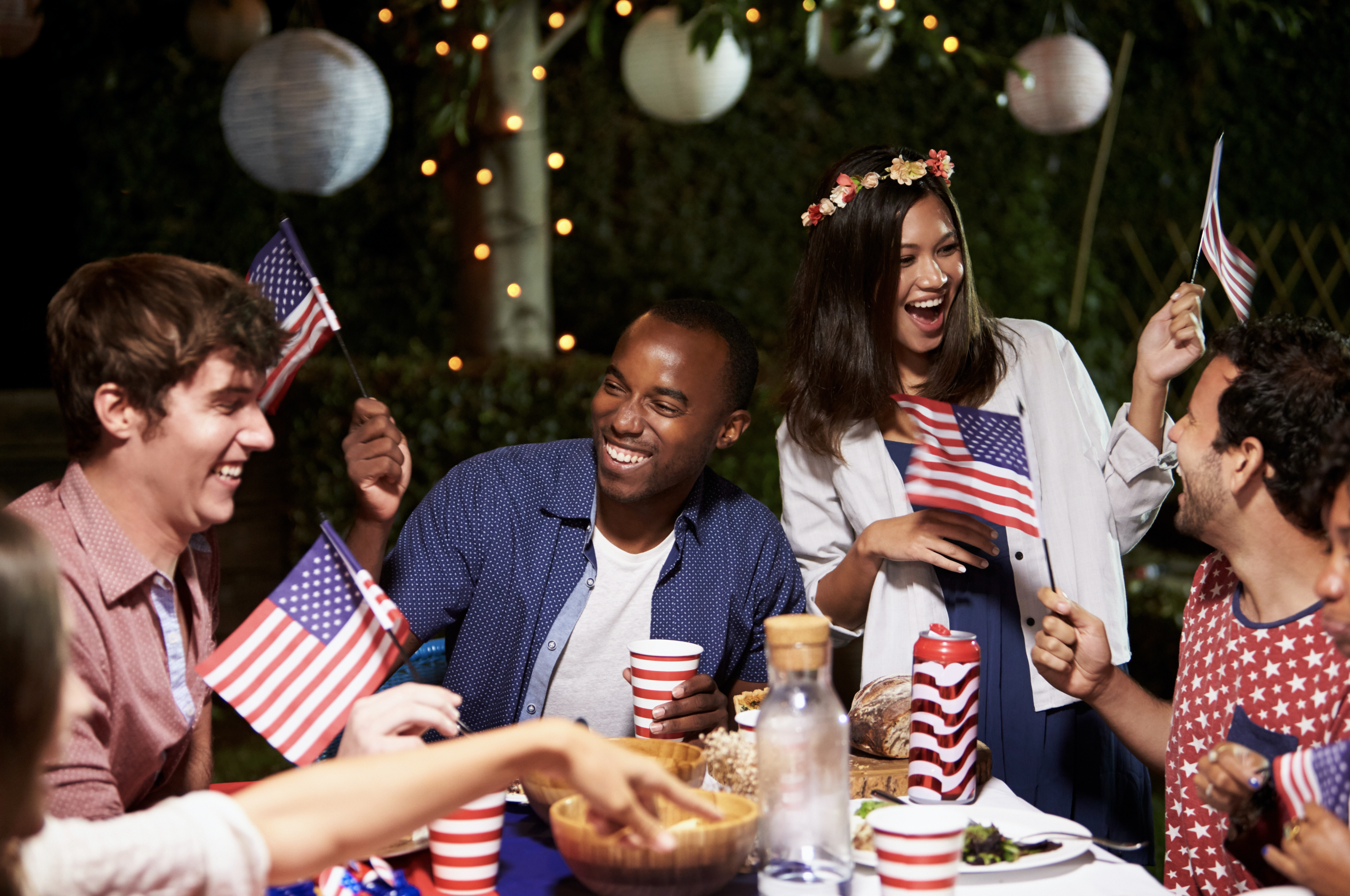 Celebrate Independence Day without the headache and hassle of trying to do it all yourself. With a weekend full of parties and bonfires, every second counts for the host who is trying to do it all themselves.
We're sharing a few ideas to keep the planning and partying easy, affordable and quick.
1. Hydration Station!
Not only does summer bring sunshine and long nights, it also welcomes in the season of more casual, easygoing parties. We love a proper glass of champagne as much as you, but capitalize on the casualness of summer. Set up a simple (and festive) drink station that your guests can enjoy all day. Stock it with easy to grab drinks like fun sodas and juices, waters and beverages for the adults. Keep a stock of drinks and ice nearby so stocking and chilling is a breeze. Avoid stacks of cups, bowls of ice and carafes this weekend. PLUS – how patriotic and fun is this inflatable cooler!
2. Roll and serve!
The name of the game is preparing ahead of time. Roll up sets of plastic silverware in festive paper napkins for guests to grab, use and toss as they need. Plan for around 2 sets per guest so you're well stocked and not focused on finding more forks during the party and instead focused on enjoying the celebrations. BONUS – you won't have piles of silverware to wash – and keep track of – after the party ends.
3. Think sweet and think delivery!
San Diego has delicious bakeries and dessert shops popping up all over town. From macaroons at Lemonade LA to to The Cravory Cookies (they deliver!) to dessert trucks, dessert is best served with convenience. Spend your time staying warm in front of the bonfire instead of the oven this weekend.
4. Celebrate with help!
The casual summer parties often has guests coming and going more often than a more formal affair which means more time greeting and saying goodbyes. Instead of worrying about if there is an enough ice in the drink station or if the trash needs taken out, focus on your friends, family and fireworks. Leave the setting up, the serving up and the cleaning up to a KrooMember. At the end of the night America won't be the only thing you're celebrating!